Please select your vOUCHers – School Edition option below: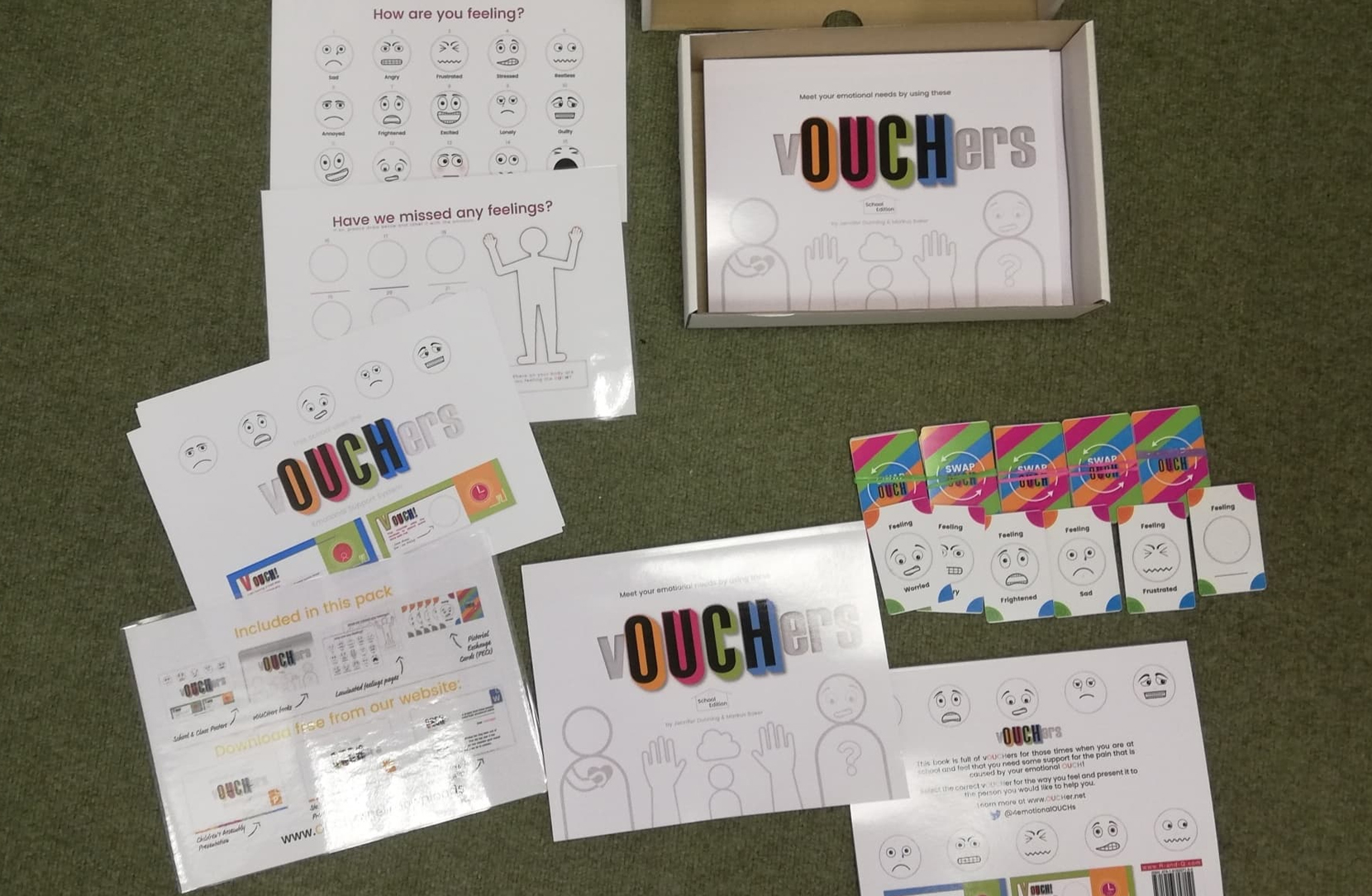 vOUCHers Pack
Our standard packs are for made for up to 6 classes. Each pack includes: 6 vOUCHer books, 6 packs of cards, 6 Feelings Sheets, Unique download codes for further vOUCHers, Access to the vOUCHer posters for school displays, Letter for parents (editable), Staff training PowerPoint (editable), Children's Assembly PowerPoint (editable), 1:1 – 15-minute conversation to support with the embedding of the project.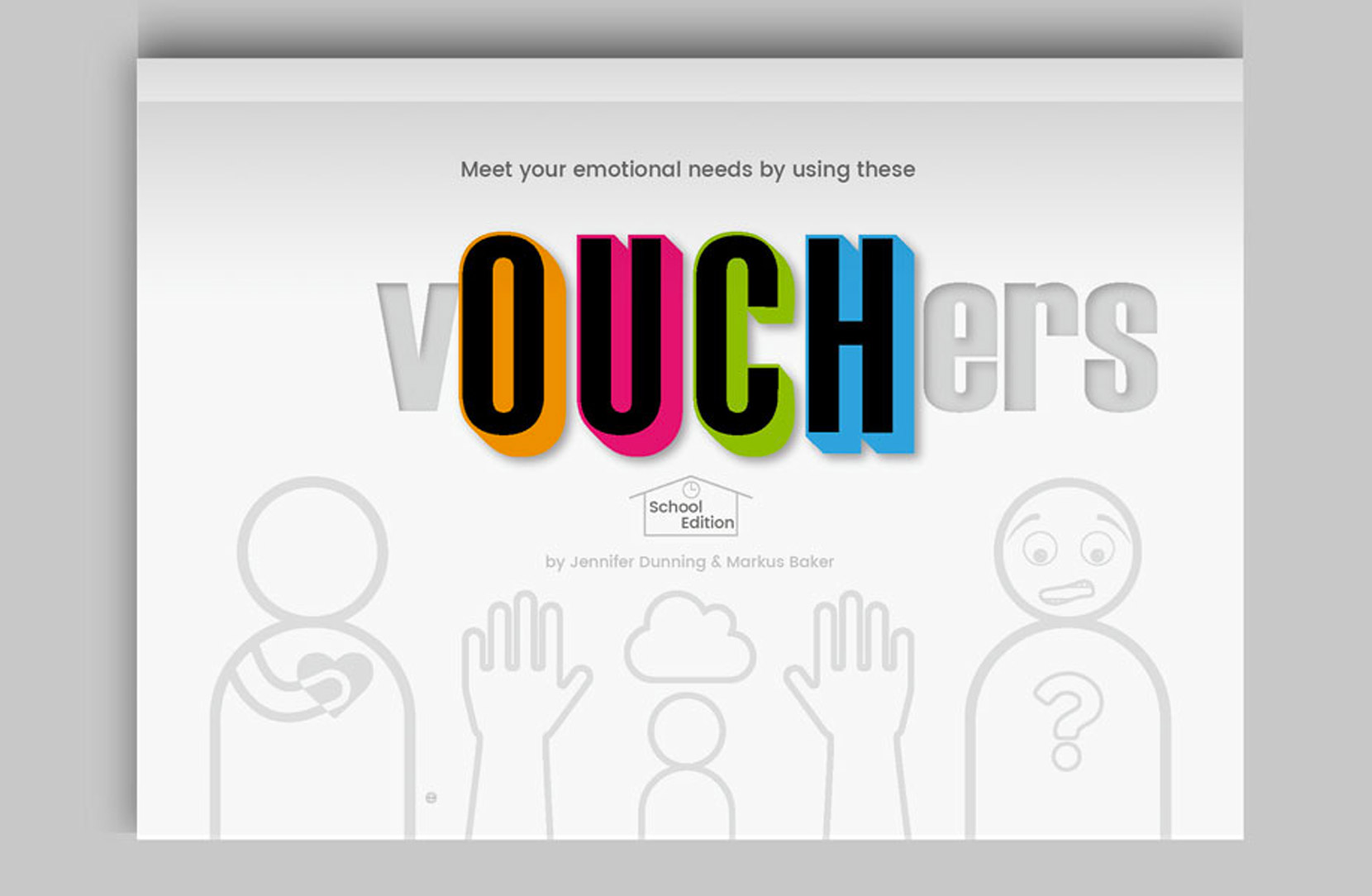 vOUCHers Books
This book is full of vOUCHers for those times when you are at school and feel that you need some support for the pain that is caused by your emotional OUCH!
Select the correct vOUCHer for the way you feel and present it tothe person you would like to help you.
This book is created by authors Jennifer Dunning and Markus Baker.
Let us know your vOUCHer pack requirements and we will be in touch to answer your queries or arrange delivery.